When: Friday 4th November at 11am to 1pm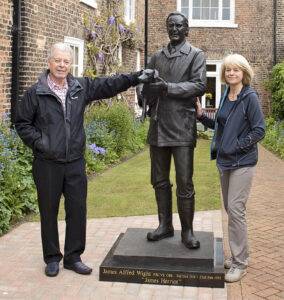 Rosie Page and Jim Wight, daughter and son of Alf Wight OBE (James Herriot) will be signing a new book "The Wonderful World of James Herriot "on Friday 4th November 2022 from 11am at the house and surgery where their father lived and worked and where he penned his stories as James Herriot which is now the World of James Herriot visitor attraction.
The new book is a classic collection of charming stories with insights from his children Rosie and Jim and is a perfect gift for all fans of All Creatures Great and Small. Set in the rural communities of the Yorkshire Dales in a time before modern medicines and machinery changed farming and veterinary work, James Herriot's stories had a cast of characters and amusing situations with animals large and small that have become beloved around the world and are of a time gone by.
"Rosie and Jim's insights add authenticity to the many tales of the animals and people which are at the heart of Herriot's stories. There's never a dull moment in Herriot's company, whether he's becoming pen pals with Tricki Woo the spoilt Pekingese, dodging a raging bull on a risky artificial insemination assignment, or the inevitable trials and tribulations of lambing season, Rosie and Jim have seen it all". comments Ian Ashton, managing director, the World of James Herriot.
Rosie and Jim will sign copies of the new book for sale on the day, and are available for pre-order HERE.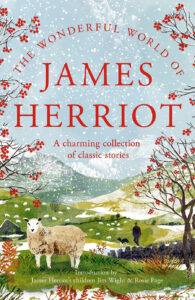 The book launch is timely as the management team of the World of James Herriot is at the World Travel Market, Excel London the following Monday, Tuesday and Wednesday meeting international travel specialists to encourage more visitors to Herriot Country in advance of the screening of the third in the current series of "All Creatures Great and Small" on North American TV channels from 9th January 2023.