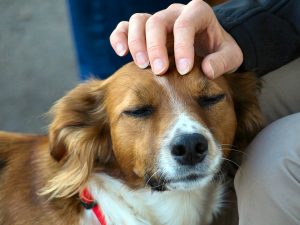 It goes without saying that Alf Wight, better known to everyone as 'James Herriot', loved dogs! His love of the nation's favourite family pet is mentioned many times in his books. We at the World of James Herriot are dog lovers ourselves with many of our staff and volunteers having a pooch or two lounging on their sofas.
The World of James Herriot is also a strong supporter of the Street Paws Charity, an organisation which promotes animal welfare and relieves the suffering of animals by providing free of charge veterinary care and emergency kennel space. With this in mind, we can understand why some of our visitors are confused to learn that we do not allow pet dogs into our visitor centre.
A visit to our centre is a magical step back in time to the life of James Herriot, which can be enjoyed by the young and old alike, and allowing dogs inside our museum, especially at busy times, is a recipe for disaster and (due to no fault of the dog or their owners) the risk of injury to either people or their dogs is always a potential risk. It is important to remember that the World of James Herriot is an indoor museum and family visitor attraction and the health and safety of all our visitors is a primary concern.
We hope you can see the wisdom of why we have a 'No dogs, except assistance dogs' policy.
We look forward to welcoming you to our multi-award-winning family visitor attraction here in Thirsk, North Yorkshire and hope you are able to make your own suitable and safe arrangements for your beloved pets during your visit.
PLEASE NOTE: Assistance dogs will only be allowed in the museum and gift shop with appropriate certification.